China Trade and Investment
For more than 20 years, W. K. To & Co.'s China team has been advising clients on an extensive range of PRC legal matters and cross-border transnational deals, providing guidance to those entering this vibrant and promising market.
With our representative office in Beijing and head office in Hong Kong, we provide international and local clients with sound legal advice and practical solutions for handling issues arising in business and investment transactions in China. Our clients range from state-owned enterprises to start-up companies engaged in business in a variety of manufacturing, service and financial industry sectors.
Our China team is fluent in Mandarin and is capable of preparing Chinese language documents in accordance with Chinese customs and requirements. The team works with our other specialized practice groups in Hong Kong to ensure that industry expertise is fully utilized in relevant transactions.
Clients benefit from our understanding and knowledge of the China's political and social landscape as well as our solid working relationships with government authorities and institutions, which enable us to provide timely advice on the latest developments in government policies and regulations.
Foreign Direct Investment

Mergers and Acquisitions

Litigation and Dispute Resolution

Technology Transfer and Trade Agreements

Corporate Finance

Financial Services

Bankruptcy, Liquidation and Restructuring

Real Estate

Intellectual Property

Senior Partner
Head of Litigation and Dispute Resolution Department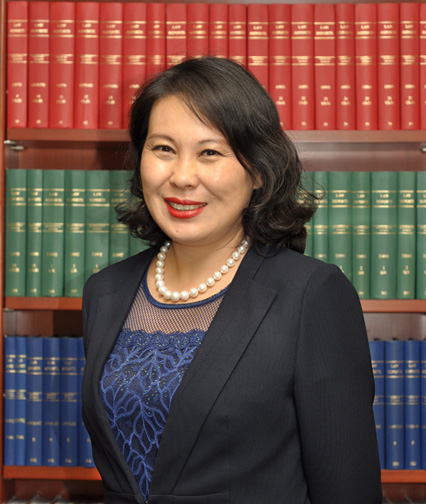 PRC Qualified Lawyer
Manager, Beijing Representative Office
E-mail:cindy@wktoco.cn
Tel:(8610) 8587 5076